NBA Free Agency is in full swing. Here's what we think about the latest signings (Woj to ESPN excluded):
Ian Clark heading to the Big Easy, signs a one year, $1.6 million deal
Clark has spent his four years in the NBA with three different teams, his last two with the Golden State Warriors, and has received limited chances from each. Last season, his best thus far, the combo guard averaged 6.8 points, 1.6 rebounds, 1.2 assists and 0.5 steals in 14.8 minutes of action per game. Clark's stature makes him a bit of a liablity on the defensive end, and he isn't nosy enough to cause a ton of turnovers. However, Clark is a lethal shooter, hitting .364 percent of his threes in his career, and his superb basketball I.Q. allows him to fit into any system with ease. He'll be a good addition for a team still looking for an identity.
– Drew King
The Magic pick up Mo Speights on a one-year, $2.1 million deal
Speights was a casualty of the Kevin Durant acquisition, signing a minimum deal with the Los Angeles Clippers that included a player option in the second year. He chose to opt out in search of a better salary, but ultimately found the market dry up and signed with Orlando, again on a minimum deal. Speights made huge strides last season as a shooter, lauching 3.4 threes per game and hitting .372 percent of the time. He'll also be a (championship-winning) veteran leader for a team loaded with young talent. Expect the Magic to continue shopping at the bargain bin while they prepare to start extending deals.
– Drew King
JaVale McGee stays in the Bay Area, signs a one-year deal
The rat tail is back for one run. Everyone is returning to Golden State, and McGee joined the list on Thursday, signing a one-year deal. The seven-footer carved out a respectable role in the Warriors' rotation last season, averaging 6.1 points and 3.2 rebounds in just 9.6 minutes per game. McGee's ability to play above the rim and slam alley-oops made him a valuable asset in certain matchups, although he did struggle defensively against the pick and roll. With the re-signing of Zaza Pachulia, McGee will likely come off the bench once again this season and see 10-15 minutes a night. Stay tuned for details on the deal.
– Justin Martinez
Arron Afflalo returns to Orlando, signs a one-year, $2.3M deal
After playing for four teams in the past three seasons, Afflalo made it official on Wednesday, returning to Orlando on a one-year, $2.3M deal. The journeyman saw his best years with the Magic, averaging a career-high 18.2 points with them in the 2013-2014 season. But Afflalo's numbers plummeted after leaving. The 31-year old averaged just 8.4 points per game with Sacramento last season — his lowest total since his sophomore season back in 2008. Afflalo did manage to shoot 41.1 percent from behind the arc with the Kings though, and that'll come in handy for a Magic squad that finished with the second-lowest three-point percentage last season (32.8 percent). With the departure of Jodie Meeks, Orlando needs perimeter scorers, and Afflalo should see a healthy 20-25 minutes per night. Whether or not the 10-year veteran can turn back the clock and become a legitimate scoring threat again remains to be seen, but fans will be happy to see him back in a Magic uniform.
– Justin Martinez
Derrick Rose joins The Land, signs a one-year, $2.1M deal (veteran minimum)
The Cavaliers are in a mad dash to catch up with Golden State, but the gap appears to have widened this summer. But Cleveland got its first win on Monday, signing Derrick Rose to a one-year, $2.1M deal. The former MVP hasn't been the same after suffering a series of knee injuries, but Rose still averaged 18 points and 4.4 assists in 32.5 minutes with the Knicks last season. He'll now join a Cleveland team that won't demand as much from him as either the Bulls or the Knicks, and coming off the bench may be best for a player that hasn't played over 70 games in a season since 2011. The Cavaliers have been looking for an offensive-minded point guard to back up Kyrie Irving and lead the second rotation. Deron Williams was thought to have been the guy, but he went dormant in last year's NBA Finals when the Cavaliers needed all the help they could get. Of course, Rose could see a large role if Kyrie Irving is in fact traded, but for now, he'll likely see around 25 minutes a night. The addition of Rose certainly won't lift Cleveland over Golden State, but signing the three-time all-star to a veteran's minimum is a low-risk move for a team that's already in line to see a $45M luxury tax.
– Justin Martinez
Pau Gasol stays put, signs three-year deal with San Antonio
Pau Gasol isn't going anywhere. The Spurs inked a three-year deal with the two-time NBA champion on Friday, securing his spot on a roster that's once again looking like a force to be reckoned with. Gasol averaged a solid 12.4 points and 7.8 rebounds in 25.4 minutes last season, similar to Tim Duncan's role before he retired. However, he could see an increase in minutes after the departure of Dewayne Dedmon. Gasol shot 50.2 percent from the field last season – his highest percentage since 2011. The three-year deal is perhaps a bit much for a 37-year old, but Gasol's veteran leadership and unselfish style of play will always serve a need in this league. San Antonio isn't releasing the details of the deal right now in an effort to conceal just how much spending money they have left to work with, but we'll keep you updated with the exact specifications as they trickle in.
Update:
– Justin Martinez
Mario Chalmers returns to Memphis
Chalmers was part of the incredibly fragile Grizzlies team that used 28 players in the 2015-2016 season. He was traded to Memphis from the Miami Heat in November 2015, tore his achilles in March and was released immediately after. Though he attempted to make a comeback last year, no team felt comfortable bringing him back that early. In his prime, Chalmers was an above-average perimeter defender who often thrived on offense playing off the ball. Now officially an NBA player again, Chalmers simply needs to stay healthy to earn the backup point guard spot over Andrew Harrison. Easier said than done.
– Drew King
Houston gets defensive, signs specialist Luc Mbah a Moute
The Rockets were low on contributors following the Chris Paul trade, and elected to pick up Mbah a Moute, Paul's teammate from the past two seasons. Mbah a Moute has a reputation as a lockdown defender with a broken jumpshot. However, he shot .391 percent from three on 1.4 attempts per game last season. While he's likely to regress to the the mean (.324 percent career average), Mbah a Moute will continue to get open looks in Mike D'Antoni's high-octane offense. If he can hit enough of those, Houston can experiment with him in super-switchy, small-ball lineups. Versatility will be key.
– Drew King
Rajon Rondo heads to NOLA, signs a one-year deal
The Pelicans shelled out a lucrative five-year, $126M deal for Jrue Holiday this offseason, but the back court still needed to improve if they wanted to compete in the West. New Orleans did that Saturday, signing former-Bull Rajon Rondo to a one-year deal. Rondo has bounced around quite a bit the past few seasons, but he did show flashes of his former self in last year's playoffs. The 31-year old averaged 11.5 points, 10 assists and 8.5 rebounds in the first two games of the Eastern Conference Quarterfinals against Boston before going down with a wrist injury. Rondo now joins a New Orleans team with the best front court in the league, providing endless pick and roll opportunities for one of the elite passers in NBA history. Rondo's behavior will be the key though. The four-time all-star has been known to get into feuds with head coaches like Dallas HC Rick Carlisle and Bulls HC Fred Hoiberg. That'll always be a risk with Rondo, but the one-year deal makes this a low-risk-high-reward acquisition for the Pelicans. Stay tuned for details on the contract.
UPDATE:
– Justin Martinez
Jonathan Simmons leaves San Antonio, signs three-year deal with Orlando
After being renounced by the Spurs on Friday, Jonathan Simmons has signed a three-year, deal. Simmons is one of the better stories around the league. The undrafted guard out of Houston had to pay a $150 registration fee just to try out for the Austin Toros, the Spurs' D-League Affiliate, in 2013. The 27-year old eventually worked his way onto the San Antonio rotation and contributed 6.2 points in 17.8 minutes during the regular season. His role became exponentially bigger in the playoffs however when Kawhi Leonard went down. Simmons excelled on the big stage, averaging 10.5 points and shooting 35 percent from behind the arc. His best performance came in Game 3 of the Western Conference Finals against the Warriors where he dropped 22 points. Simmons' explosiveness at the rim and superb motor makes him one of the more intriguing acquisitions this summer. He'll likely play sixth man minutes in Orlando, enough to give him a chance to show us just how high his ceiling is. Stay tuned for details on the contract.
UPDATE:
– Justin Martinez
Ekpe Udoh gets a second chance, joins the Jazz on a two-year, $6.5 million deal
Udoh was a stud coming out of Baylor, and garnered enough attention to be drafted sixth overall by the Golden State Warriors in 2010. However, he never lived up to the hype. In six NBA seasons, Udoh never averaged more than 5.7 points per game, and while he was an adequate rim protector, his confidence in his shot leaked away. In the 2013-2014 season (Udoh's fourth, after he had been traded to the Bucks), he had five more rebounds (148) than he did shot attempts (143). Udoh has spent the past two years exiled from the league, playing for Fenerbahce Ulker in the Euroleague, and putting up numbers that look surprisingly similar to his college stats. If he can prove he's the same defensive presence, and not a total burden on offense, he should find a regular spot in the Utah's rotation.
To make room for Udoh, the Jazz also had to make a roster move:
– Drew King
Cedi Osman heads stateside, signs with Cleveland on a three-year, $8.3 million deal
The Cavs are completely capped out, meaning the only way bring in more talent has to be via minimum contracts or draft picks. Osman was the first pick in the second round of the 2015 draft, but was stashed in the EuroLeague, play the last two seasons for Anadolu Efes. Though he boasts a 6'8″, 215-pound, Osman has the skillset of a point guard and may even compete with Jose Calderon for the backup spot behind Kyrie Irving. He's also proved to be effective spotting up around the FIBA three-point line (.356 career average), but will need to extend his range to earn a spot in the rotation.
– Drew King
Atlanta re-signs Ersan Ilyasova to a one-year, $6 million deal
Ilyasova played for a trio of teams last season, ending the year as Paul Millsap's backup in Atlanta. With Millsap gone, Ilyasova will likely take over as the starting power forward for a team chock full of green prospects. He's one of the more respected stretch fours in the league as a career .366 three-point average and has been a solid rebounder for most of his career. If his stats increase with more minutes, and Atlanta begins full-on tanking, Ilyasova (and his contract) could be attractive to contending teams looking for an extra contributor. Look for the Hawks to shop him around the trade deadline in exchange for "assets."
– Drew King
Jonas Jerebko inks a two-year, $8.2M deal with Utah
The Jazz added some athleticism to the front court Wednesday, signing Jonas Jerebko to a two-year, $8.2M deal. The 6'10" power forward is versatile enough to play at the three spot, and he shot a respectable 35 percent from behind the arc last season. Although Jerebko only saw 16 minutes a night with Boston, he did average nine points and eight rebounds per 36 minutes played. He's certainly an underwhelming signing after losing Gordon Hayward, but Jerebko will back up a less-athletic Derrick Favors and spread the floor when he does.
– Justin Martinez
Thabo Sefolosha lands in Utah, signs a two-year, $10.5M deal
Thabo Sefolosha had one of this best seasons last year with Atlanta, averaging 7.2 points and 4.4 rebounds in 26 minutes. The 33-year old also shot 34 percent from three. But most importantly, Sefolosha is a great defender that now joins one of the best defenses in the league. Although he isn't the most exciting acquisition, Sefolosha is a solid contributor that'll be needed at the shooting guard/small forward spot now that Gordon Hayward is gone.
– Justin Martinez
Kentavious Caldwell-Pope breaks the bank, nets a one-year, $18 million deal with the Lakers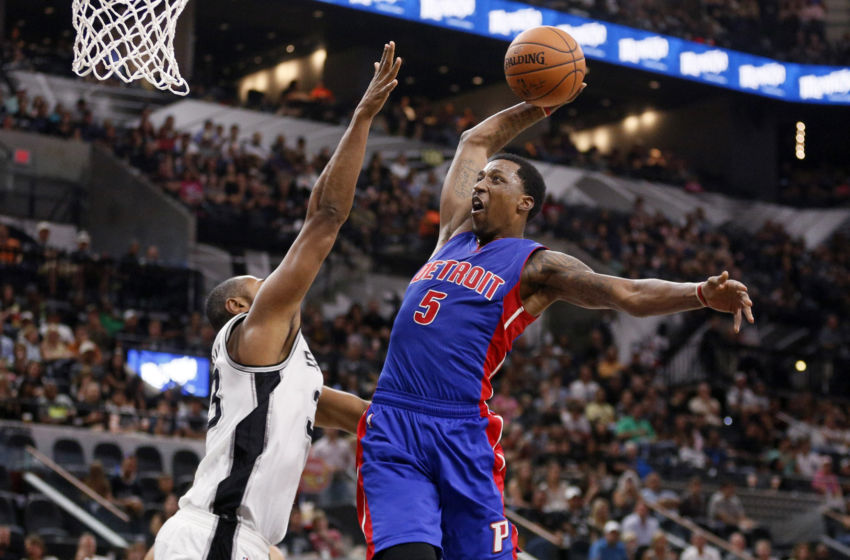 Caldwell-Pope became an unrestricted free agent after the Detroit Pistons renounced his rights following the Avery Bradley trade. This allowed the swingman a lot more flexibility in where he could go and how much he could make. The Lakers have been rumored to be interested in KCP since the beginning of the offseason, but were hesitant to make a move while Detroit still had the option to match. This move is a happy medium for both parties: Caldwell-Pope gets top dollar and the chance to earn even more next year if his play improves, while the Lakers find a suitable (if not, temporary) backcourt mate for Lonzo Ball. Not to mention, the Lakers will regain the cap space next year that will be necessary if the bring in Paul George.
– Drew King
Atlanta signs defensive-specialist Dewayne Dedmon to a two-year, $14M deal
DeWayne Dedmon opted out of a second season with San Antonio that would've paid him $3M in an effort to play the field and see what other teams had to offer. That turned out to be the right call, as the former Spur signed a two-year, $14M deal with Atlanta that includes a player option on the second season. Dedmon backed up Pau Gasol last season, averaging 5.1 points and 6.5 rebounds in 17.5 minutes. But the 27-year old made his biggest contributions on the defensive end. San Antonio had a defensive rating of 97.5 when Dedmon was on the court as opposed to a 102.7 defensive rating when he wasn't. For Atlanta, the $7M price tag could get stretched into a lot of value if Dedmon is able to maintain that efficiency in a larger role, likely 20-25 minutes per game.
– Justin Martinez
Ron Baker staying in New York, signs two-year, $8.9 million deal
Baker spent most of his time in the D-League last year, but started picking up regular rotation minutes following the Brandon Jennings trade. He established himself as a glue-guy of sorts, doing the scrappy, dirty work that often doesn't show up in the box score. Though he was an above average shooter in college, Baker's been inconsistent in the NBA (.267 percent on 1.7 attempts per game). If he improves there, and maintains the same energy he displayed in his rookie year, he should continue to find a home in the league.
– Drew King
Detroit brings back Reggie Bullock on two-year, $5 million deal
For the most part, Bullock has failed to live up draft status as the 25th pick in 2013, spending most of his time injured or in the D-League (soon to be G-League). He's played in just 147 NBA games over five seasons, and has a career average of three points per game. He's an above-average shooter, launching 2.4 threes per game and hitting them at a .384 percent clip last year, but this is likely his last chance to prove he belongs in the league. And, with Avery Bradley now on the roster, he'll struggle to get opportunities to do that.
– Drew King
Joffrey Lauvergne commits to San Antonio on a two-year deal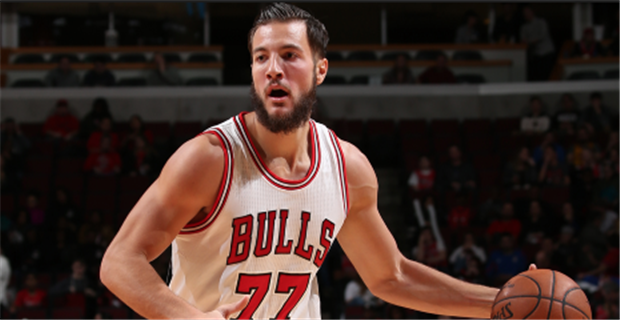 Pau Gasol, David Lee and DeWayne Dedmon are still free agents at the moment and the Spurs' frontcourt cupboard was looking a little bare. San Antonio likely couldn't afford to bring back all three bigs, and looked for cheaper options elsewhere. Lauvergne has been a bit of a journeyman to this point; he's played for three teams in three seasons so far, the Spurs will be his fourth. Though he's flashed three-point potential his whole career, he's never been able to fully realize it, shooting .337 percent on 1.4 attempts per game last season. That should increase as he joins a team loaded with offensive talent and high-I.Q. playmakers. Lauvergne's a complete liability on defense, but if he can crash the boards like he did in Denver, he should quickly earn the respect of Gregg Popovich and Co.
– Drew King
Suns retain Alan Williams on a three-year, $17 million deal
Williams' development took a positive step forward last season as he established himself as one of the premier rebounders in the league. Williams earned a full-time spot in Phoenix's rotation in late February and averaged 7.4 points and 6.2 rebounds in 15.1 minutes per game. He outplayed both Dragan Bender and Marquis Chriss, the Suns' lottery picks, and his rebounds per 36 minutes rate of 14.8 was seventh-best in the NBA. Now under contract long-term, Williams will compete for the starting power forward spot this season, and at just 24 years old, he has plenty of room left to grow.
– Drew King
Aron Baynes signs to a one-year, $4.3M deal with Boston
The Celtics already landed their guy this offseason, snatching Gotdon Hayward from Utah. Now Boston has shifted it's focus to adding a supporting cast. After parting ways with Kelly Olynyk, the Celtics needed another body in the paint. Baynes opted out of a 6.5M deal with Detroit, choosing to less and play for a better team. Baynes has never averaged more than 16 minutes a game, but the 6'10" big man could see a larger role in Beant Town. With plenty of scoring power already available, Boston just needs a player to get boards. Baynes can certainly help with that. The Australian averaged 10.5 rebounds per 36 minutes played last season with the Pistons.
– Justin Martinez
C.J. Miles heads north, signs a 3-year, $25 million deal with Toronto
Miles isn't known for much other than his brick at the buzzer in Game 1 against the Cleveland Cavaliers in the first round of the playoffs. Jokes and pointed comments aside, Miles has actually come a long way from being an 18-year-old second rounder. Miles shot the lights out from deep last year, making .413 percent of his 5.4 attempts per game. He's also developed serious defensive versatility, holding his own against bigger opponents in stretches as a small-ball four. With both Terrance Ross, P.J. Tucker and DeMarre Carroll off the roster, Miles will slide right in as a complementary wing to DeMar DeRozan.
– Drew King
UPDATE: Wizards match max offer sheet on  RFA Otto Porter Jr.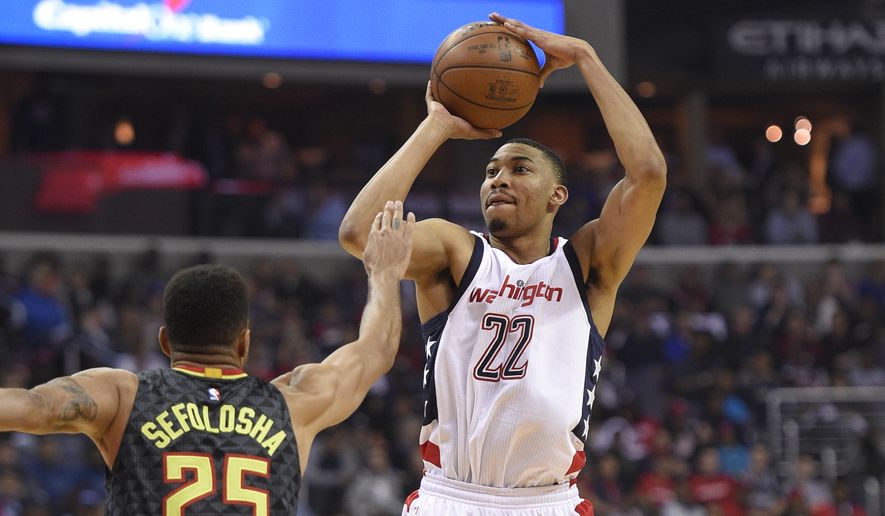 The Nets had money to burn this offseason, and were rumored to be targeting restricted free agents, as they did last year with Allen Crabbe, Tyler Johnson and Donatas Motiejunas. This year, they're taking their shot on Porter, who had a breakout season after mostly failing to live up to his expectations as the No. 3 pick in 2013. The key factor in Porter's rise in play was his shooting. After being so-so from the perimeter in his first three seasons, averaging .350 percent from three, Porter cranked up his attempts—and makes—draining .434 percent on 4.3 attempts per game. As the new collective bargaining agreement stipulates, the Wizards will have just two days to match the four-year, $106 million offer. If Washington chooses to match, they'll be flat out of cap room for a while. If not, they'll have to chase after the scrap of wings left on the market. Whoever does end up with Porter will get one of the top up-and-coming wings (at a very steep cost).
---
07/08/17: The Wizards have matched Porter's offer sheet, solidifying Washington's young core alongside John Wall and Bradley Beal.
– Drew King
Jamal Crawford finds a home, signs with Minnesota on a two-year, $8.9 million deal
Crawford was tossed into the three-team deal that sent Danilo Gallinari to the Los Angeles Clippers and was bought out by the Atlanta Hawks. Despite being linked to the Los Angeles Lakers and Golden State Warriors, Crawford settled in with the Timberwolves, who have flipped the proverbial "win now" switch. Crawford will likely continue to come off the bench for Minnesota and bring a boost of perimeter shooting for a team that somewhat sorely lacks it. Crawford averaged just 12.3 points per game last season (the lowest amount since his 2002-2003 season), but he should still be able to contribute on a playoff-bound team.
– Drew King
Cleveland signs the versatile Jeff Green to a one-year, $2.3M deal
Okay okay, THIS is the team that Green will flourish with, right? Five teams have brought Green aboard in his 10 seasons with the NBA, and none of them have managed to truly get his best out of him. Or maybe they have, and it's just not that great. The 30-year old looks good on paper. He's a 6'9″ small forward with the physicality to play at the four spot if you want to go small ball. He's another body that Cleveland can use to guard Kevin Durant. All of that sounds great, but we'll have to wait and see just how big of a role Cavs head coach Tyronn Lue is willing to give him. The cheap contract makes it a low-risk-high-reward move, but that's what we've been saying about Green for the past couple of seasons.
– Justin Martinez
Orlando signs Shelvin Mack to a two-year, $12M deal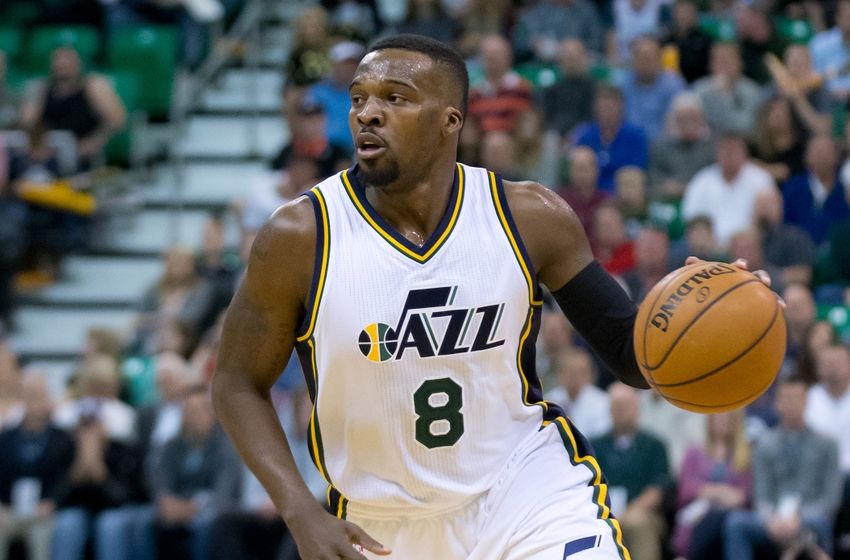 The Magic didn't exactly get the top point guard on their wish list this summer. After failing to land players like Jeff Teague, George Hill and Jrue Holiday, Orlando settled on former-Jazz guard Shelvin Mack. The 27-year old has bounced around a bit since entering the league in 2011, but the Butler alumni still managed to average 7.8 points per game in only 22 minutes with Utah. He'll likely find himself backing up Elfrid Payton on the Magic, but Payton's recent struggles could translate into an increased role for Mack if he can take advantage of it.
– Justin Martinez
Warriors bring back Zaza Pachulia on a one-year, $3.5M deal
Golden State is sticking to the formula, bringing back their starting center, Zaza Pachulia, with a one-year, $3.5M deal. Pachulia put up a modest six points and six rebounds per game last season, enough to make the relatively small contract worth it. And with JaVale McGee testing free agency this offseason, Pachulia could even see his minutes increase a tad.
– Justin Martinez
Raymond Felton joins Oklahoma City, signs a one-year, $2.3M deal
Who doesn't want to play for the Thunder nowadays? Oklahoma City is thriving, and the duo of Russell Westbrook and Paul Goerge is enough to get free agents' attention. Patrick Patterson was first, and now former-Clipper Raymond Felton is heading to OKC. Felton's best years are definitely behind him. The 33-year hasn't averaged double-digit points in a season since 2013. But after trading away backup Cameron Payne to the Bulls this past season, the Thunder need someone that'll come on for 10-15 minutes and give Westbrook a breather. He won't be asked to do much, so Felton is essentially tagging along for what should be a fun ride in Oklahoma City.
– Justin Martinez
Mike Muscala returns to Atlanta, signs two-year, $10 million deal
Despite having the best Super Mario tattoo in the league, Mike Muscala has, for the most part, been a bench warmer for his entire NBA career. Yet, he's still found ways to be productive. Last season, Muscala averaged 17.7 minutes per game, with a PER of 14.43. He makes the most of his touches, with a red hot three-point percentage of .418, though he could stand to take more attempts. Now in line to earn more minutes on a tanking Hawks team, Muscala has the opportunity to do that and more.
Side note: Most would consider Muscala a very poor man's version of Dirk Nowitzki. However, they now have identical contracts. Am I the only one who has an issue with this?
– Drew King
Pacers snatch up Bojan Bogdanovic, reach a two-year, $21M deal
The Wizards renounced their rights to RFA Bojan Bogdanovic today, and Indiana was quick to pull a trigger. Washington gave up a first-round pick last season for Bogdanovic's services, and that only lasted 26 games. Now he's a Pacer, and his range from behind the arc (39 percent) makes him a valuable piece in Indiana's post-Paul George rebuild. Lance Stephenson could play at the two, freeing up around 25-30 minutes for Bogdanovic at the small forward spot. The marksman was reportedly looking for around $16M a year, but the two-year, $21M deal seems to be more fitting.
– Justin Martinez
Grizzlies add veteran Tyreke Evans to a one-year, $3.3M deal
It's hard to believe that Tyreke Evans averaged 20.1 points in his 2009-2010 rookie season. The now 27-year old has never surpassed those numbers, and he averaged a mere 11.6 points in his 14 games with the Kings this past season. Injuries have plagued the former Rookie of the Year his entire career, particularly ones to his knees. Evans has only managed to play 105 games in the past two seasons, but the Grizzlies can't be too picky right now. With Vince Carter leaving for Sacramento, Memphis needs a wingman. Staying healthy will of course be the biggest concern, but Evans' ability to take it to the rim and slide into the three spot could make him a solid option off the bench for only $3.3M.
– Justin Martinez
Detroit drops Kentavious Caldwell-Pope, trades for Avery Bradley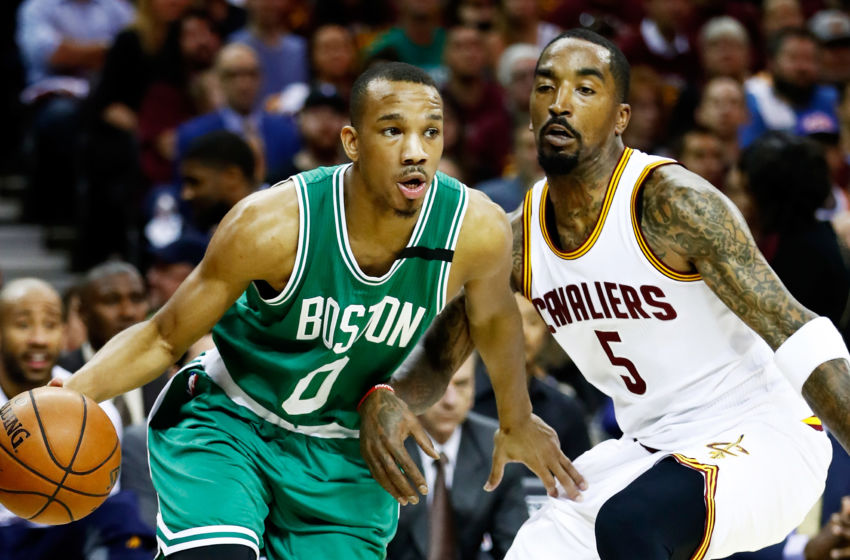 To make room for Gordon Hayward, the Celtics were looking to move the contract of either Marcus Smart, Jae Crowder or Avery Bradley.  There are few wings in the league that come cheap in this league (see Tim Hardaway Jr., Otto Porter Jr., etc.) and the Pistons weren't sure they wanted to buck up to keep Caldwell-Pope. Instead, they took the bait on Bradley and renounced their rights to KCP, making him an unrestricted free agent. Bradley will be a short-term, and possibly even a long-term upgrade at the two-guard spot over Caldwell-Pope. Bradley is an elite perimeter defender who found his stroke last season, hitting .351 percent of his threes. Bradley was the soul of the Celtics and his departure will be rough for fans, but replacing him with Hayward will be worth it. In exchange for Bradley—and a 2019 second round pick—Boston brought in Marcus Morris, the healthier of the two Morris twins. Morris should fill the void left by Kelly Olynyk as a sharp-shooting big (on a much cheaper deal) and could even crack the starting lineup if Boston moves Al Horford to the center spot. On paper, this trade looks like a win-win.
– Drew King
New York finally makes a move, hands Tim Hardaway Jr. a 4-year, $71 million offer sheet
The Knicks have been fairly quiet since letting Phil Jackson go, and probably for good reason. Though New York is still operating without a chief shot-caller, this move seems like a no-brainer. The Knicks originally drafted Hardaway with the 24th pick in 2013, traded him to the Hawks for the 19th pick in 2015 (which turned into Jerian Grant), then traded Grant in a package for Derrick Rose, who New York will now have to renounce in order to complete the signing. Hardaway had a career season last year and proved he's ready for a starting role after coming off the bench for Atlanta. He's a decent shooter, solid defensively and has the ball-handling skills to play point guard in short spurts. The Knicks will have to pay for their mistakes, but a 25-year-old wing who's just hitting his prime could be huge for their future. The pressure is now on the Hawks, who will have just two days after receiving the offer sheet  to match it.
UPDATE:
– Drew King
James Johnson sticks with South Beach, agrees to 4-year, $60+ million deal
Johnson was another breakout player during Miami's surprising late-season surge. In his eighth season in the league, Johnson averaged career highs in points (12.8), rebounds (4.9), assists (3.6), three-point percentage and attempts (.340 and 3.4). The late-bloomer credited the Heat's staff for taking his conditioning to new levels, which spurred his breakout and helped him finish fifth and sixth in Sixth Man of the Year and Most Improved Player voting, respectively. Johnson is one of the most versatile players in the league with the ability to run point, bang in the post and everything in between. His return to Miami should be a welcome one, especially for a team that's lacking in veteran leadership.
– Drew King
Vince Carter follows Randolph to Sacramento, signs a one-year, $8M deal
Remember what I said earlier about the Kings needing to add some veteran leadership? Well, apparently they're taking that to heart. Carter rejoins his former Grizzlies teammate Zach Randolph on a team filled with young talent. And let's not forget that the 40-year old (you read that right) can still contribute. Carter shot an impressive 38 percent from behind the arc last year. The bounce that made him the greatest dunker of all time may be gone, but there's still a need for his services in the NBA.
– Justin Martinez
San Antonio snags Rudy Gay, signs a two-year, $17M deal
The Spurs weren't the same when Kawhi Leonard went down in the Western Conference Finals. Jonathan Simmons and Kyle Anderson tried to hold down the fort, but the two-time Defensive Player of the Year's shoes are hard to fill. Insert Rudy Gay. I'm not saying the 30-year old is still at an all-star level, but he's exactly what San Antonio needs off the bench as insurance. Gay averaged 18.7 points last season, and he could even find his way onto the starting rotation should the Spurs part ways with Danny Green. The deal is certainly lower than what Gay could've gotten elsewhere, but the Spurs give him a chance to win games – something Sacramento couldn't offer.
– Justin Martinez
Miami scoops up Olynyk, signing him to a four-year, $50M deal
The Heat added some depth in their front court on Thursday, signing former-Celtic Kelly Olynyk to a four-year, $50M deal. Olynyk made his money in the playoffs, dropping a career-playoff-high 26 points in Game 7 of the Eastern Conference Semi Finals against Washington. The 26-year old provides some versatility at the four spot, freeing up space for Hassan Whiteside in the paint. He's certainly no Gordon Hayward, but Olynyk is a solid rotational player on a team that needed to get deeper.
– Justin Martinez
Dirk takes less (again), re-signs with Dallas for two-year, $10M deal
Is there a less-selfish player in the league Dirk Nowitzki? The German sensational re-signed once again with the Mavericks, this time for the Goodwill price of $10M over two years. The 19-year veteran has certainly seen a dip in production over the past few seasons, but he still managed to put up 14.2 points and 6.5 boards last year. It's a deal that many are saying is insulting, but it does free up space to re-sign Dallas GM Mark Cuban's prized youngster, Nerlens Noel, this offseason. He'll likely receive a max-contract, and he has Nowitzki to thank for that.
– Justin Martinez
Lob City is back, Milos Teodosic signs 2-year, 12.3 million deal
One of the many skills that makes Chris Paul the Point God is his elite playmaking and ability to make those around him better. His passing made the two-headed dragon of Blake Griffin and DeAndre Jordan work, despite both being relatively non-shooters. With Paul gone, it was unclear how Los Angeles would be able to continue to play the duo together without clogging the paint. Enter Teodosic, a high-energy, high-I.Q. point guard who might have the best mixtape out of any current international player. The Euroleague star's playmaking should stabilize the Clippers offense, however, his defense is nowhere near the same level as Paul's. Doc Rivers will find ways to hide him, especially with Patrick Beverley on the roster, but it'll be it'll be tough to play him for long stretches of time otherwise. Still, Teodosic's arrival in the NBA has been a long time coming and basketball Twitter could not be more excited:
– Drew King
Thunder bring back defensive-anchor Andre Roberson to the tune of three-years, $30M
And the award for least sexy signing goes to (pause for drumroll) the Oklahoma City Thunder. Sorry, I couldn't help myself. In all seriousness though, this isn't a move that's anywhere near as flashy as the acquisitions of Paul George or even Patrick Patterson, but it's a necessary one. Roberson a hustler and a lockdown defender. Sure, the NBA All-Defense Second Team honoree can be a liability on offense (25 percent from three) and at the free throw line (42 percent), but every team needs a guy that can pick out the best player on the opposing team and give him fits. And for what it's worth, Roberson did shoot 61 percent from inside the arc last season mostly through slashes to the rim. We'll have to wait and see if he can develop a more consistent stroke, but until then, he still has a crucial role for Oklahoma City on defense.
– Justin Martinez
The Heat keep their timeshare on Waiters Island, agree to a 4-year, $52 million deal
Miami was the NBA's own Cinderella last season, making an improbable playoff push after starting the season 11-30. Though the Heat ended up losing a tie-breaker for the eighth seed with Chicago, they emerged from the experience with a boatload of interesting pieces, including Dion Waiters. Though Waiters battled through injuries, he was highly effective when healthy. During Miami's unimaginable 13-game win streak, Waiters averaged 20.6 points, 4.1 rebounds, 4.8 assists and shot an astounding .500 from deep. Signing him for just $6 million more than what Tony Snell got is an absolute bargain for the Heat.
– Drew King
Warriors get swagged out, sign Nick Young to a one-year, $5.2M deal
Every team needs more swag. The Warriors are already the best team in the league, and the addition of former-Laker Nick Young only makes them better. Young is a three-point specialist that shot 40 percent from behind the arc last year. The signing seemed imminent after Young was seen partying it up with Golden State's Draymond Green this past weekend, and now it's official. His ability to come off the bench and be an instant scorer is yet another weapon in the Warriors' arsenal.
– Justin Martinez
Clippers retool, complete sign and trade for Danilo Gallinari on a three–year, $65 million deal
The Clippers may have lost Chris Paul, but that doesn't mean they don't want to keep competing. After retaining Blake Griffin's services, Los Angeles looked for a perimeter threat who could help fill the offensive void left by Paul and J.J. Redick. Gallinari shot .389 percent from deep last year, averaging 18.2 points per game. He does what he can with his 6'10" frame, but his limitations athletically often make him a liability on defense, especially against wings. He's better suited as a small-ball four, but with Griffin and Jordan already at the post spots, he likely won't get much time there. Add in the fact that Gallinari and Griffin missed a combined 40 games last season, and it's tough to see how this move is a good fit. Still, Gallinari is talented and Doc Rivers very well could find a way to make it work. Don't count the Clippers out of playoff contention—yet.
Also included in the trade:
– Drew King
Oklahoma City gets a shooter, signs Patrick Patterson to three-year, $16.4M deal
The Thunder need shooters as bad as any team in the league. Insert Patrick Patterson, a 28-year old power forward who can help open up the offense for Oklahoma City. Patterson shot 37 percent from behind the arc in Toronto last year, but the Kentucky alum saw his minutes get reduced to only 25 a game. Patterson should see a larger role on a team that just lost Taj Gibson and desperately needed a big.
– Justin Martinez
Gordon Hayward agrees to deal with Celtics, per ESPN's Chris Haynes
Watch out Cleveland, Boston is coming. The Celtics may have failed to land Paul George, but they struck gold with Hayward (no pun intended). The 27-year old has a polished all-around game, averaging 22 points and 5.4 rebounds per game last year – both career highs. He joins a Boston squad lead by fellow professional scorer Isaiah Thomas (28.9 points) and veteran big man Al Horford. The new Big 3 is also surrounded by a plethora of young talent. Players like Avery Bradley, Marcus Smart, Jaylen Brown and Jayson Tatum all have bright futures. Throw in role players like Jae Crowder and Kelly Olynyk and there's some real hope in Bean Town. Stay tuned for details on the contract.
Update: After reports conflicted earlier in the day, Shams Charania confirmed Hayward is indeed head to the Celtics
– Justin Martinez
Warriors get even deeper, sign Omri Casspi to a one-year deal
And the rich get richer. You can thank Kevin Durant for this one. The Warriors added yet another shooter, inking a one-year deal with three-point marksmen Omri Casspi. Casspi bounced around last season, first getting packaged into Sacramento's DeMarcus Cousins trade before getting waived and then picked up by Minnesota. The 29-year old shoots a career average of .367 from behind the arc, making him a perfect fit on the Warriors. He'll likely provide 15-20 minutes off the bench. General Manager of the Year Bob Myers did it again. Stay tuned for details on the deal.
                                                  – Justin Martinez
Kings add experience, sign Zach Randolph to two-year, $24M deal
It's been a busy day for Sacramento. The Kings started the outing by inking a three-year, $57M deal with George Hill. Hill is an immediate scoring option who also provides veteran leadership to young guards like De'Aaron Fox and Buddy Hield. Next up: Get a leader for the front court. Randolph is the most physical player in the game, and he's the perfect mentor for young bits like Willie Cauley-Stein and Sal Labissiere. Let's not forget that the 35-year old still has some gas in the tank. Randolph averaged 14 points and 8.2 boards in 24.5 minutes off the bench last year – a very efficient stat line. It took a while, but things are starting to look up for the Kings.
– Justin Martinez
George Hill gets paid, joins Kings on three-year, $57 million deal
After being linked to teams such as the San Antonio Spurs and Los Angeles Lakers, George Hill chose to follow the money and signed with a very young Sacramento team. Hill will be a veteran leader on the team that drafted four rookies this year, two of which also play point guard. Hill had career highs in points and field goal percentage last season (16.9 and .477, respectively), but struggled to stay healthy throughout the year, appearing in just 49 games. If he can stay healthy, Hill will be a professional and steady contributor for the league's shakiest franchise.
– Drew King
Indiana settles for Darren Collison, agrees to two-year, $20 million deal
With Paul George and Jeff Teague now on the roster, the Pacers appear to be in full-on tank mode. Collison is by no means a bad point guard; he's never averaged less than 10.4 points in a season and is a career .380 percent shooter from deep. He does everything well, he's just not "great" in any aspect of the game. He'll be the perfect starting point guard to transition Indiana into their rebuild (that's not necessarily a compliment).
– Drew King
Kevin Durant isn't done winning, signs a two-year, $53M deal
The Warriors are the best team in basketball right now, and Durant didn't go to the Bay Area for just one ring. The big news here is the discount he gave Golden State. Durant signed for $9.5M under the max contract per year, giving the Warriors some additional spending money to re-sign 2015 NBA Finals MVP Andre Iguodala and possibly ink a deal with former-Laker Nick Young. The league belongs to Golden State, and that isn't about to change any time soon.
– Justin Martinez
Denver lands a star, signs Paul Millsap to a three-year, $90M deal
Nuggets fans have to be excited about this one. After meeting with teams like the Suns and the Timberwolves, Denver has emerged as the winner of the Paul Millsap sweepstakes. The four-time all-star will become the running mate of the Nuggets' pride and joy, Nikola Jokic, in the frontcourt. Millsap can score from anywhere on the court. He enforces his will in the paint, shooting 49 percent from two-point range last year. He can also stretch defenders out to the three-point line, shooting 31 percent from behind the arc. In addition, the 11-year veteran brings some leadership to a team that's ripe with young talent. But most importantly, he's a marquee player – the first big-name free agent that the Nuggets have landed since they managed to re-sign a highly sought-after Marcus Camby back in 2004. Good for you, Denver.
Update:
– Justin Martinez
Grizzlies add athleticism, signing Ben McLemore to a two-year, $10.7M deal
Memphis needed to add youth and athleticism about as badly as any team in the league, and the signing of 24-year old Ben McLemore to a two-year, $10.7M deal could prove to be one of the steamiest moves this offseason. McLemore needed a change in scenery after spending his first three seasons in the league on the Kings. The former Jayhawk only managed to provide eight points a game in 19 minutes of play last year, but he did manage to shoot a respectable 38 percent from three. Maybe a new team will bring out the upside that scouts saw in him back in 2013 when he was drafted No. 7 overall. It's a small risk, big reward scenario for a Grizzlies team that needs all the young prospects they can get.
– Justin Martinez
Chicago gets much-needed guard depth, sign Justin Holiday to a two-year, $9M deal
The Bulls aren't in a very great place right now. The departure of Jimmy Butler was a real gut punch, and the release of Rajon Rondo was the knockout blow. The return of Holiday (unfortunately not Jrue) to the Windy City comes in Chicago's biggest time of need. Both Dwyane Wade and Zach LaVine have struggled to stay on the court in the past, and Holiday will serve as insurance in case one goes down. The 28-year old averaged 7.7 points and 2.7 rebounds in 20 minutes with the Knicks last year, and he'll likely see a similar role in the Bulls' rotation.
– Justin Martinez
Lowry stays in The Six, re-signs with Toronto for three-years, $100M
The best available point guard is staying put. Toronto inked a three-year, $100M deal with their three-time all-star. Lowry received looks from Denver, Indiana, New York and Philadelphia, but GM Masai Ujiri had full intentions of retaining his star from the start of the summer. Lowry has had his struggles in the playoffs, but the 31-year old still averaged 22.4 points last season – the eighth most amongst point guards. The backcourt duo of Lowry and DeMar DeRozan remains one of the best in the league, and the Raptors still have hopes of overthrowing Cleveland in the East. The re-signing of Lowry (and Serge Ibaka) brings them closer to that goal.
– Justin Martinez
Houston reaches agreement with Nene, signs him for three-years, $11M
Contract negotiations between the Rockets and Nene stalled on Saturday when the 34-year old felt that Houston's offer of three-years, $10M wasn't quite enough for his services. But the two parties inked a new three-year, $11M deal today, and Clutch City is still getting plenty of bang for their buck. Nene excelled off the bench last season, shooting 62 percent from the field and providing nine points per game in 19 minutes. The Rockets couldn't afford to let their veteran big man go after the trade for Chris Paul sent Montrezl Harrell to Los Angeles. It took longer than expected, but the deal is official.
– Justin Martinez
Kyle Korver commits to Cleveland, agrees to three-year, $32 million deal
Korver may be THE best shooter in the league, launching 5.7 threes per game and hitting .485 percent of the time in 35 games for the Cavaliers. Cleveland represents Korver's best chance of winning a ring and was a key player in the the Cavs' postseason run. Cleveland had no cap space whatsoever, and after missing out on a Paul George move, Korver was the best player they could get. As Bobby Marks reported, this move pushes the Cavs deep into luxury tax hell, but having Korver around will help Cleveland maintain their grip as the top team in the East.
– Drew King
Washington loads up, adding Jodie Meeks on a two-year, $7 million deal
John Wall nearly outright demanded more depth for the Wizards after the playoffs, and the front office came through. Meeks is a sniper from the perimeter, shooting a career average of .402 percent on 4.2 three-point attempts per game. However, injuries have stunted his contributions; he's played in just 39 games the past two seasons. If he can stay healthy, Meeks will be a major bargain for Washington. The Wizards don't have a ton of cap space, and by bringing in a lethal shooter on a "prove it" deal, they still have enough room to retain Otto Porter Jr.
– Drew King
Minnesota gets deeper, signs Taj Gibson to a two-year, $28M deal
The Timberwolves are all-in this season. First, Minnesota got a star in Jimmy Butler. Next, they traded away Ricky Rubio to Utah for a first-round pick and replaced the starting guard with Jeff Teague. The final need was a power forward, and they got that today in Taj Gibson. The 32-year old gives Minnesota some flexibility at the four spot, allowing them to rotate between Gorgui Dieng and Gibson. He also provides some veteran leadership, something the young Timberwolves team definitely needs. Head coach Tom Thibodeau continues to bring in his former Bulls players, and his vision is finally starting to come alive in Minnesota.
– Justin Martinez
Raptors re-sign Serge Ibaka, inking a three-year, $65M deal
The Raptors traded away Terrence Ross and first-round pick for Serge Ibaka last season, and they didn't make that deal for a one-year rental. Toronto GM Masai Ujiri had no intention of letting his defensive anchor walk away this offseason, and the three-year, $65M deal is worth every penny for a player with such a crucial role on the team. Ibaka joined a Raptors team that was 17th in defensive rating and helped them finish in 8th. His elite rim-protecting is exactly what Toronto needs more of, and now the team will shift it's focus to re-signing star point guard Kyle Lowry.
– Justin Martinez
Rockets add depth, signing Toronto's P.J. Tucker to a four-year, $32M deal
The Rockets made one of the biggest moves of the offseason earlier this week when they trade away Patrick Beverley, Lou Williams, Sam Dekker, Montrez Harrell, Darin Hilliard, DeAndre Liggins, Kyle Wiltjer and a protected first-round pick to the Clippers. Their return: Nine-time all-star Chris Paul. The acquisition of Paul is huge, but the Rocket's focus now changes to getting depth in their roster. Tucker is a defensive specialist with the ability to guard almost every position. He also shot 40 percent from behind the arc with the Raptors, giving the Rockets yet another weapon from three. Tucker can expect to see 25+ minutes a game with Houston, and the Rockets are really starting to look like a threat in the West.
– Justin Martinez
Andre Iguodala stays in the Bay Area, signs a three-year, $45M deal
Teams like San Antonio and Sacramento tried their best to pull Iguodala away from Golden State, but the 2015 Finals MVP just couldn't walk away from a team that's flirting with the title of "best team ever." Iguodala's ability to play on both ends of the court makes him a huge part in the Warrior's success, so much so that Kevin Durant was willing to take a pay cut in order to bring him back. The 13-year veteran still has the skills to start on a lot of teams in this league, but Golden State is ecstatic to retain their sixth man.
– Justin Martinez
Michael Carter Williams heads to Charlotte, signs a one-year $2.7M deal
The hype was real for Michael Carter Williams when he entered the NBA. The rookie out of Syracuse dropped 22 points, 12 assists, 9 steals and 7 rebounds in his first NBA game, but it's been downhill from there. Williams averaged just 6.6 points in 19 minutes with the Bulls – both career lows. He'll assume a similar role in Charlotte. The Hornets selected Malik Monk to be Kemba Walker's running mate in the backcourt, and Williams will likely play 20-25 minutes as the backup. His 6'6″ size still gives him an advantage against other point guards, but whether or not he'll be able to exploit those mismatches will be the key.
– Justin Martinez
Cleveland gets veteran point guard Jose Calderon on one-year, minimum deal
Deron Williams was dreadful in the Finals, shooting just 2-for-16 from the field. Cleveland clearly wanted to go in another direction and found their guy in Calderon. At age 35, Calderon has a sky-high basketball IQ, though it's unclear how he has left in the tank. But with a minimum salary, Calderon is worth the risk and appears to be the heir apparent to backup Kyrie Iring.
– Drew King
Philadelphia keeps making moves, signs Amir Johnson to a one-year, $11M deal

It's been a busy day for Philadelphia. The 76ers added three-point specalist J.J. Redick earlier today, and now Amir Johnson is in the books. Johnson averaged 6.5 points in 20 minutes with the Celtics, and provide great bench support for a 76ers team that's struggled with injuries. The focus now shifts to re-signing Robert Covington.
– Justin Matrinez
David West returns for final year with Warriors
David West gave up a lot of money to be a champion, and he finally got the ring that eluded him for 14 seasons. He could retire this offseason with no regrets, but why do that when you can get a second title? West still has value as a pick-and-roll player with a decent mid-range game. He also averaged 2.2 assists in the 12 minutes he played per game. Stay tuned for details on the deal.
– Justin Martinez
J.J. Redick buys into The Process, signs a one-year, $23 million deal with the 76ers
This is a huge add for Philadelphia. The Sixers have two deficiencies: three-point shooting and veteran leadership. Redick solves both of those problems. Even at the age of 33, Redick is one of the best three-point shooters in the league. The sniper shot 43 percent from behind the arc this past season – sixth best in the league. Markelle Fultz was the final piece of the rebuild, and now it's time to win in Philadelphia. Redick can definitely help make that happen.
And the 76ers aren't done this offseason, according to Zach Lowe. Philadelphia still has $27 million in cap space left, enough to extend Robert Covington and add a few more pieces. Trust the Process.
– Justin Martinez
Daniel Theis lands in Beantown, signs a two-year deal
After striking out on a trades for Paul George and Jimmy Butler, the Celtics will look to preserve their cap space to in hopes of signing Gordon Hayward. To do so, Boston will need to renounce the rights to many of their incumbent free agents and replace them with more affordable, albeit less-skilled options, as evidenced by Theis' signing. Theis is an athletic combo forward who went undrafted in 2013. He's fairly raw on the offensive end, but shot a respectable .410 percent from deep on 1.3 attempts last year in the Euroleague and will mostly be used as a defensive stopgap . He should be a suitable replacement for Jonas Jerebko.
– Drew King
Langston Galloway cashes in, signs a three-year, $21 million deal with Detroit
Galloway is a respectable rotation guard who proved to be a legitimate threat from deep last season. He shot .377 percent from there while with the New Orleans Pelicans, and kicked it up to .475 percent in Sacramento after he was attached as a salary cap smoother in the DeMarcus Cousins trade. The Pistons needed some backcourt depth, especially with Kentavious Caldwell-Pope possibly on his way out, though Galloway will have to fight for minutes with Ish Smith and Luke Kennard still on the roster. $21 million for a potentially third-string point guard make this move a bit riskier than it needed to be.
– Drew King
Houston reels in Zhou Qi from overseas, signs a multi-year deal
With the departures of Sam Dekker and Montrezl Harell via the Chris Paul trade, (and, potentially Nene's departure via free agency) the Rockets were in dire need of front court depth. Qi was drafted by the Rockets in 2016 with the 43rd pick, and spent last year playing his third season in the Chinese Basketball Association. He's super long at 7'2″, and was a superior rebounder and shot blocker last season (9.9 and 2.3, respectively). Qi also flashed the ability to stretch the floor, hitting .364 percent on 1.2 three-point attempts per game. He's rail-yard thin, but a worthwhile (and cheap) project for Houston. Not to mention, the Rockets have had success in the past with Chinese seven-footers.
– Drew King
Jrue Holiday gets paid, signs a five-year, $126M deal with New Orleans
The Pelicans needed to re-sign Jrue Holiday at all costs. The 27-year old was the last true guard standing in New Orleans after the deal that landed DeMarcus Cousins and shipped off Buddy Hield to Sacramento. The five-year, $126M deal is a big pill to swallow for a player that's had his injury problems in the past, but New Orleans couldn't let him walk away.
– Justin Martinez
Steph Curry becomes highest-paid player in league history, signs a five-year, $201 million super-max
Blake Griffin's reign lasted just two hours and 47 minutes. Golden State became the second team to sign a player to the super-max extension introduced in the new CBA, making Curry THE 200 Million Dollar man. While the price may be steep, it could prove to be worth every penny if the two-time MVP continues to lead this team to the Finals. With Livingston and Curry under contract, the Warriors are already halfway to their goal of bringing back their top four free agents. Next up: Kevin Durant and Andre Iguodala.
– Drew King
Golden State bringing the band back together with Shaun Livingston, signs a three-year, $24 million deal
If it ain't broke, don't fix it. Golden State completed the first step of their offseason mission of bringing the band back together by locking down one of their high-quality role players in Livingston. He's a better player than his stats dictate, and the Warriors got him at a really good price (especially considering what other point guards have gotten or will get this summer). Livingston just might squeeze three more rings out of this move.
– Drew King
Bulls bring back Cristiano Felicio to the tune of four-years, $32 million
Let's start with the positives: Felicio is a young, promising big that fits the physical mold of the modern NBA big man. He's filled his role as a energy guy off the bench well—and effeciently (15.34 PER last season). However, he's a raw and unproven on both ends of the floor. Felicio had three more points than he did rebounds, and averaged more steals than he did blocks. He's an important piece of Chicago's rebuild, but he's also another indication of how bad the Bulls will be next season.
– Drew King
Patty Mills returns to San Antonio, signs a four-year, $50 million deal
With Tony Parker expected to miss the beginning of the season, finding a fill-in replacement was essential to San Antonio's offseason plans. With Chris Paul off the market, the decision appeared to come down to Mills and a reunion with George Hill. Mills' price tag made that decision much easier. His familiarity with Gregg Popovich's system and ability to light up the scoreboard on a moment's notice makes him a logical fit to hold down the fort.
– Drew King
Jeff Teague heads to Minnesota, signs a three-year, $57 million deal
Of all the top free-agent point guards, Teague was probably the worst choice in terms of a fit for Minnesota.  Teague needs the ball in his hands to contribute and is only a so-so shooter from deep (.355 percent career average), similar to the "big 3" of Jimmy Butler, Karl-Anthony Towns and Andrew Wiggins. He can facilitate fairly well, which helps, but he's also is a defensive downgrade compared to Ricky Rubio (he's never averaged more than 1.7 steals per game in a season). The third year of the deal is a player option, but essentially the Timberwolves will pay approximately $4 million more per season for a slight upgrade over Rubio.
– Drew King
Tony Snell stays in Milwaukee, signs a four-year, $46 million deal
Snell may be a prime example of how valuable wings will be this offseason. His stats don't jump off the page (8.5 points, 3.1 rebounds, 1.2 assists), especially considering his athleticism and 6'7″ frame. But his ability to catch and shoot (.406 percent from three on 4.4 attempts per game) makes him a quality player off the bench and a nice keeper for the Bucks.
– Drew King
Blake Griffin stays loyal, signs a five-year, $173M deal with Los Angeles
Following the Chris Paul trade, Los Angeles stated that they planned to make Blake Griffin their top priority this summer. Kudos to them for following through by giving Griffin a max deal. Though he's recently been marred by injuries, Griffin is still one of the top big men in the league. He's made huge strides in his game: he's become a lovely passer (4.9 assists per game) and upgraded his perimeter shooting last season from "non-threat" to "mediocre" (.336 percent on 1.9 attempts per game). If Griffin can stay healthy the Clippers could still be a threat to make the playoffs next year.
– Drew King