By: Drew King (@drewking0222)
The 2017 college basketball recruiting class had another major shakeup as Marvin Bagley III declared his commitment on ESPN to Duke and stated his desire to reclassify. Bagley is currently the consensus top prospect of the 2018 class and would likely be considered the top freshman if the NCAA grants his reclassification.
Bagley already possesses a 6'11", 220-pound build, elite athleticism and a solid inside-out game. His unique skill set allows him to be extremely versatile, playing both on the wing and in the post. And unlike most seven-footers his age, he's super coordinated; he hustles on defense, fluid in transition and aggressive when attacking.
The 18-year-old phenom has hardly made a dent in his development. He's played in the Drew League with Chris Paul and James Harden this summer, and he might have the highest ceiling of the three. That's not a joke.
His potential has both fans and teams getting impatient to see what he can do on the professional level, which is why this move makes sense. However, Bagley's decision affects more than just his career. Here's how the newest Blue Devil's commitment impacts the rest of the basketball world.
WINNER: Bad NBA Teams

Let the Tank-athon begin! The Bulls, Pacers and Hawks either chose or were forced to hit the reset button this summer, losing their respective star player during the free agent frenzy. And those are just the teams that made the playoffs last season.
Bagley could be a foundational piece for any franchise and will be targeted at or near the top of the draft. However, next year's draft class was considered deep before Bagley was even in the discussion.
The class features Michael Porter Jr., an unreal consolation prize, Luka Doncic, who's already being hyped as the best European prospect of this century, and a plethura of high-motor bigs and rangy perimeter players.
Even if you don't get Bagley, there are tons of other talented prospects who just got moved down a slot.
LOSER: The Porter Brothers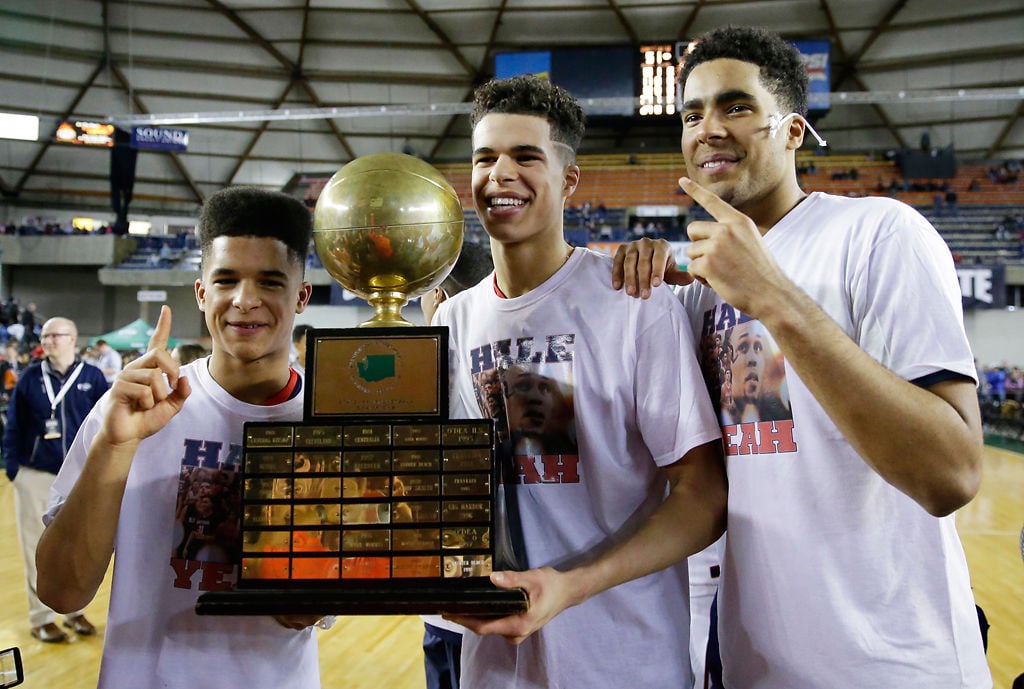 Nothing really changes for Coban, but Michael and Jontay's future is directly impacted by Bagley's decision.
Michael's frame is similar to Bagley's. Although he's more gifted on offense, Bagley is more consistent on the boards and on defense. Bagley's reclassification means Michael is no longer a lock to go No.1 in the draft. Rather, he'll face an uphill battle to be taken at that spot, assuming both enter.
Jontay is a year younger and an inch taller than Michael, but he plays more as a traditional post. He's got good shooting touch and ball handling for a player his size, but like his older brother, he stuggles to get physical in the paint.
Jontay himself reclassified five days prior to Bagley in order to team up with Michael and their father, who is an assistant coach at Mizzou. He was ranked No. 11 while part of the 2018 class, but moved down to 25th after making the switch.
Bagley's arrival may hurt Jontay's draft stock the most as the two play the same position. As the league trends further towards small-ball, there's less room on the roster to for a project big. Jontay could find himself on the bubble of the lottery, or even outside the first round depending on his play.
WINNER: 18-year-old basketball players
NBA Commissioner Adam Silver has made it clear that a change will be made to the draft eligibility rule in the near future. As it stands, candidates must be a year removed from high school or be 19 years old before playing in their first NBA game.
While Silver hasn't made it explicitly clear whether the new rules would keep prospects out of the league for an extra year or make high school athletes eligible again, the reclassifications of Bagley and Jontay Porter show that the basketball community may be leaning toward the latter.
Most pundits (us included) agree that the current rule has out lived its usefulness, as NBA teams increasingly go after "one-and-done" prospects. If the NCAA and the league continue to grow more lenient on who is allowed to play at the next level, it makes sense for the rule to be changed all together.
LOSER: Tournament Contenders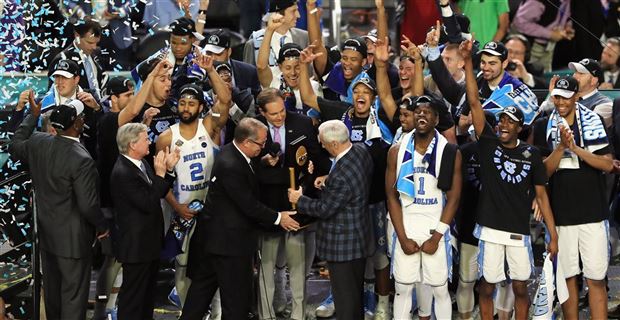 Duke already boasted the No. 1 recruiting class prior to landing Bagley, making them a real threat to make a deep run in March.
It goes without saying that the Blue Devils are the undisputed title favorites this year with Bagley in their corner. Throw in eight returning players, and that means nothing but bad news for fellow championship contenders such as Kentucky, Arizona and Michigan State.
Duke still has to figure how Bagley fits next to incumbent frontcourt of Marque Bolden and Wenyen Gabriel, but Mike Krzyzewski has done more with less. Any way you slice it, Bagley and Co. are the team to beat.
WINNER: Basketball Fans
As a sport, basketball is growing exponentially all across the world, and fans can't seem to get enough of it. The Las Vegas Summer League had never received as much attention as it did this July. Literally thousands of people tuned in online to watch an AAU game featuring Zion Williamson and LaMelo Ball.
Basketball has never been more popular, and the more the fan base develops, the more access and coverage it receives. Think about it: if Bagley didn't reclassify, how many games of his would you have watched this year? How many games of his are you going to watch in March?
Bagley will surely do his part in attracting more fans and inspiring others to pick up the game as well. It'll be exciting to see what's next for the sport.