By: Justin Martinez (@JTheSportsDude)
Things picked up in week two of the NFL. We saw the rise of Michael Crabtree, the fall of Ezekiel Elliott and the usual tomfoolery of Marshawn Lynch.
And even though there weren't too many nail biters, it still beats baseball.
Week three is upon us, and we're quickly learning which teams are for real and which teams are the Bengals. Here's a quick recap of last week, followed by our picks.
Week Two Recap
Record: 12-4
Biggest stroke of genius: Trusting in Deshaun Watson
Biggest regret: Doubting the "No Fly Zone" in Denver
Twelve seems to be my sweet spot, but unlike Robert Griffin III, I refuse to peak this early. I'm pulling a Rex Ryan here and making a guarantee that I'll probably fail to keep: I will get at least 13 correct predictions this week. That's right.
Will I make good on my promise? Will I make a fool of myself? Does anyone even read these things? I don't know, but here are my predictions for week three.
Los Angeles Rams vs. San Francisco 49ers
Kicking off the week with a Rams and 49ers game is like eating a cupcake upside down. You might as well get the worst part over with early on. Both of these teams will be watching the playoffs from a flat screen at Buffalo Wild Wings, but it's my job to make a pick either way. The Rams have the better defense and a more promising quarterback, so give me Los Angeles on the road.
Prediction: Los Angeles 24, San Francisco 16
Atlanta Falcons vs. Detroit Lions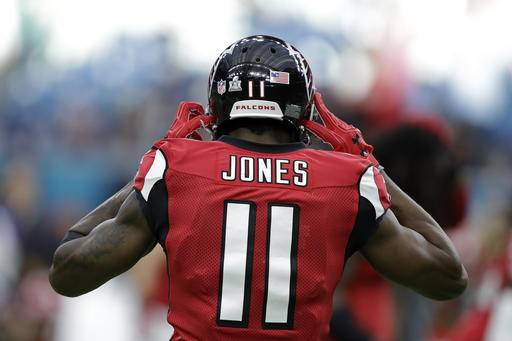 After a shaky week one win over the Bears, the Falcons returned to their championship form with a 34-23 thrashing of Green Bay. Atlanta launched an aerial attack on the Packers, and there were more long shots than me trying to pick up women at a bar (sigh). Now they head to Detroit to face Matthew Stafford and the Lions, and it'll take another strong showing to get the win. Detroit is legit this year, but the injury to stud linebacker Jarrad Davis is concerning, and containing the explosive Falcons offense may be too tall of a task.
Prediction: Atlanta 35, Detroit 27
Baltimore Ravens vs. Jacksonville Jaguars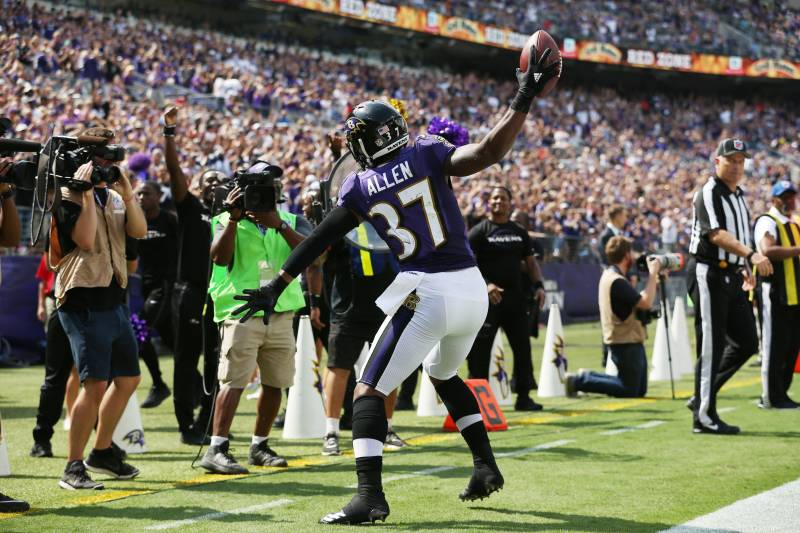 Remember when one of my boldest predictions in week one was that Baltimore would squeak out a win against Cincinnati? Well, times have changed. The Ravens defense is tenacious this year, and the sudden emergence of running back Javorius Allen only makes this team more balanced. I feel like I say this every week, but Jacksonville is a year or two from being a good football team. Until then, I'm rolling with the purple and black.
Prediction: Baltimore 24, Jacksonville 13
Denver Broncos vs. Buffalo Bills
Speaking of scary defenses, the Broncos looked more terrifying than Rex Ryan during swimsuit season. Denver held the great Ezekiel Elliott to just eight yards in nine carriers, snapping his 15-game streak of 80 yards or more. Trevor Siemian looked cool and collective as well, throwing for 231 yards and four touchdowns in the 42-17 win. Now the Broncos host a Bills squad that's average at best. LeSean McCoy ran for just nine yards against the Panthers last week, and those struggles should continue against one of the best defenses in the league.
Prediction: Denver 28, Buffalo 10
New Orleans Saints vs. Carolina Panthers
Alert the church elders, the dab is back, folks. Cam Newton brought his signature celebration out of retirement in last week's 9-3 win over Buffalo, but don't let that distract you from the fact that they only had a 9-3 win over Buffalo. Carolina's 2-0 record is deceiving, considering they've played the 49ers and the Bills thus far. Next up is a home game against an 0-2 Saints squad that struggles mightily on the road. The Panthers should take care of business, but next week's matchup against New England will be the true test.
Prediction: Carolina 28, New Orleans 20
Pittsburgh Steelers vs. Chicago Bears
Much like Gucci Mane, I'm convinced that the real Le'Veon Bell has been replaced with a clone. The star running back mustered an abysmal 30 yards on 10 carries in week one, infuriating Steelers fans and fantasy owners alike. Hoping for more production, Pittsburgh fed Bell 27 times in their week two win over the Vikings, but he only converted that into 87 yards. He still hasn't found the end zone this season either, leading me to believe that the real Bell is being held hostage somewhere. But Robot Bell is going up against Chicago this week, and that's something even he, or it, can handle.
Prediction: Pittsburgh 27, Chicago 17
Cleveland Browns vs. Indianapolis Colts
I didn't even give Scott Tolzien and the Colts a fighter's punch against the Cardinals in week two, but that was before Jacoby Brissett took over the position. Indianapolis still came up sort against Arizona, but the former Patriot showed some actually promise. Brisset went 20-37 for 216 yards and an interception, which isn't bad by Colts standards. This scenario is very similar to DeShaun Watson's game against Cincinnati in week two. Indianapolis will be taking on Cleveland, and it's the perfect chance for the young quarterback to get his team a rare win.
Prediction: Indianapolis 16, Cleveland 13
Tampa Bay Buccaneers vs. Minnesota Vikings
Hi. I'm Minnesota, and I have Sam Bradford as my quarterback. I can torch the New Orleans defense and strike fear in my opponents.
Hi. I'm also Minnesota, and I don't have Sam Bradford as my quarterback. I can only put up nine points against Pittsburgh, and I'm already looking forward to the NFL Draft.
That was a poorly formatted reference to the Direct TV commercials, but you get the point. The outcome of this game will come down to whether Bradford can play or not. He's recovering from a knee injury in week one, so we'll just have to wait and see.
Prediction (with Bradford): Minnesota 28, Tampa Bay 24
Prediction (without Bradford): Tampa Bay 24, Minnesota 16
Houston Texans vs. New England Patriots
Well that didn't last long. New England looked dull in the week one loss to Kansas City, but the Patriots gave the proverbial backhand to New Orleans in a 36-20 demolition. Tom Brady shredded the Saints defense for 447 yards and three touchdowns, Rob Gronkowski hauled in six catches for 116 yards and a score and Bill Belichick still didn't smile. Now Houston comes to town, fresh off an ugly 13-9 win over an even uglier Bengals team. The Texans might just retire DeShaun Watson's jersey if he pulls out a win in Foxboro, but don't expect this one to be close.
Prediction: New England 38, Houston 10
Miami Dolphins vs. New York Jets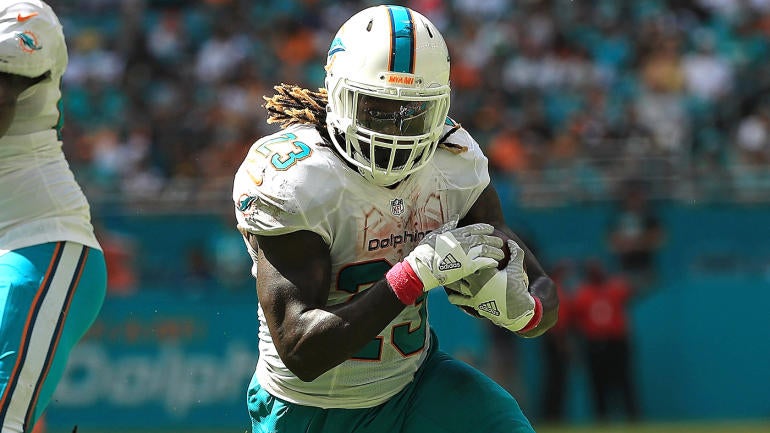 It's getting harder and harder to come up with ways to describe just how bad the Jets are. I'm thinking of some sort of a reference to Jameis Winston's SAT scores, but I'll save that zinger for later. Jay Cutler and the Dolphins are a sub par team, but that's still enough to take down this atrocious New York squad.
Prediction: Miami 17, New York 9
New York Giants vs. Philadelphia Eagles
The Eagles are quietly playing some really great football as of late. Philadelphia played Kansas City tight in its 27-20 loss, and the Chiefs are the best team in the league right now. Carson Wentz and Zach Ertz have been lighting up the stat sheets, and now the Eagles get to host a Giants squad that Tom Brady could probably rush for 100 yards on. I'll take the home team with all the momentum.
Prediction: Philadelphia 21, New York 14
Seattle Seahawks vs. Tennessee Titans
If there were ever a win that really feels like a loss, that would be Seattle's week two win over San Francisco. The Seahawks squeezed out a 12-9 win over a 49ers team that resides at the bottom of the NFL hierarchy. Jimmy Graham hauled in one catch for one yard, Eddie Lacey was a healthy scratch and Russell Wilson was scrambling for his life. Meanwhile, Tennessee clicked in its week two win over Jacksonville, thanks in part to Derrick Henry's 92 yards on the ground. The Titans should take care of business at home.
Prediction: Tennessee 20, Seattle 17
Cincinnati Bengals vs. Green Bay Packers
Week two was a forgettable one for the Packers. The Falcons dominated from start to finish, and Green Bay's wide receivers were falling like Brock Osweiler's stock. Jordy Nelson went down in the first quarter, followed by Randall Cobb in the fourth. With that said, Aaron Rodgers can beat the Bengals with the cast of High School Musical as his wide receivers. Expect Green Bay to bounce back with a beat down if its own.
Prediction: Green Bay 34, Cincinnati 20
Kansas City Chiefs vs. Los Angeles Chargers
Alex Smith is essentially that one friend that's really just a backup friend. He's not at the top of the list when planning who to hang out with this weekend, but it's better than just staying at home and scarfing down a pint of Rocky Road ice cream (so I've been told). Fortunately for Smith, he's got a buddy named Kareem Hunt, and I'd hang out with that dude any day of the week. The explosive rookie may be the most entertaining player in the league to watch right now, and I'm riding the Chiefs bandwagon until the wheels fall off.
Prediction: Kansas City 31, Los Angeles 16
Oakland Raiders vs. Washington Redskins
I hope to one day have a connection with someone the same way Michael Crabtree has a connection with Derrick Carr. Seriously, these two are killing it. Carr is 12-13 when targeting Crabtree this season, and the eight-year wide receiver hauled in three touchdowns in Oakland's 45-20 win over the Jets last week. The dynamic duo should be in line for another big game as they take on a Redskins squad that covers like an XS t-shirt on J.J. Watt.
Prediction: Oakland 38, Washington 24
Dallas Cowboys vs. Arizona Cardinals
In this week's episode of The Old and the Restless, 31-year-old Chris Johnson attempts to turn back the clock as a member of the Cardinals. After the devastating injury of David Johnson, Chris Johnson received a team-high 11 touches in week two. Now he'll face a Cowboys squad that's looking to unleash their frustrations after a blowout loss to the Broncos. DUN DUN DUN DUN. Chris Johnson will get 10-15 touches, but it won't be enough to lift his team to victory. Will he get his career back on track? Will I pick him up on my fantasy team if he does? Tune in next week for all these answers and more in the latest installment of The Old and the Restless.
Prediction: Dallas 30, Arizona 17