By: Justin Martinez (@JTheSportsDude)
Did you miss me?
Apologies for missing last week. I realize I must've let down at least 10 people by not doing a Week Six preview, but your boy is back.
Since there are no picks to recap, let's jump right in with some predictions for week seven of the NFL.
Kansas City Chiefs vs. Oakland Raiders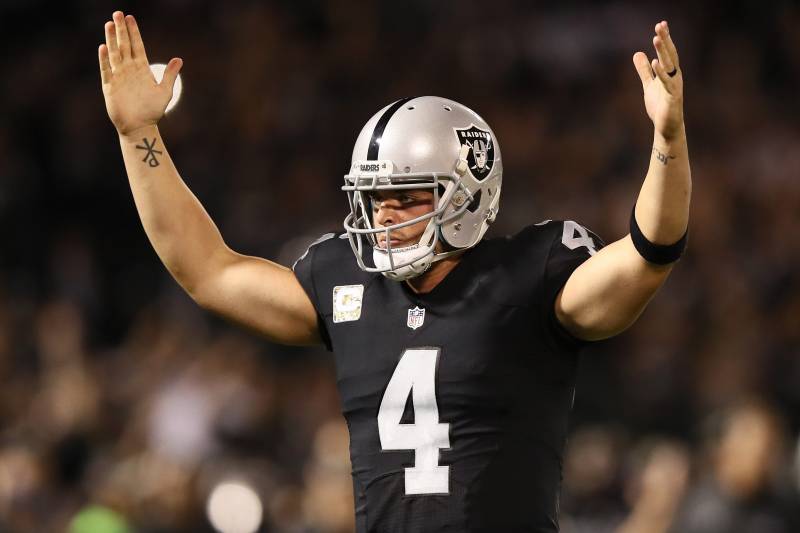 Kansas City looked beatable last week for the first time all season. The Steelers shut down the explosive duo of Tyreke Hill (five catches for 34 yards) and Kareem Hunt (nine carries for 21 yards) in their 19-13 win, raising a few question marks in the Chiefs offense. Derek Carr is expected to return this Thursday, and the Raiders are due for a high-scoring affair. Give me Oakland at home in the upset to start the week.
Prediction: Oakland 34, Kansas City 27
Buffalo Bills vs. Tampa Bay Buccaneers
This matchup poses an interesting decision for Tampa Bay. Do you bring back Jameis Winston after he suffered a sprained AC joint in his right shoulder or do you play it safe and give him the week off? That's a tough call considering the Buccaneers' backup is Ryan Fitzpatrick, a QB whose departure from the Jets actually made them better. My guess is Tampa Bay will give its budding star the week off, and that's good news for the Bills.
Prediction: Buffalo 16, Tampa Bay 7
Carolina Panthers vs. Chicago Bears
Carolina has had the hardest schedule in the league so far. The Panther's three most-recent games have been against New England, Detroit and Philadelphia, and they came out of that stretch with two wins. The addition of Christian McCaffrey has been huge, and I'm getting closer and closer to declaring them title contenders, but I'm not quite there yet. Fortunately, that level of play won't be needed this week as Carolina takes on a Bears squad that's still trying to figure things out with rookie quarterback Mitchell Trubisky.
Prediction: Carolina 27, Chicago 17
Tennessee Titans vs. Cleveland Browns
It's week seven and Cleveland is still winless — a fact about as surprising as Bill Belichick's personal life. Marcus Mariota is fresh off a 306-yard performance in the Titan's 36-22 win over Indianapolis last week, and you can expect similar numbers this time around.
Prediction: Tennessee 31, Cleveland 13
New Orleans Saints vs. Green Bay Packers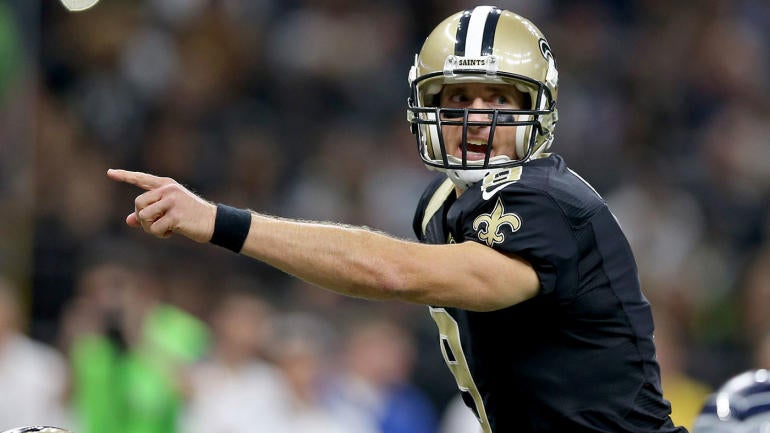 Don't look now, but New Orleans is on a three-game win streak. The Saints have finally returned to the same gun-slinging, defense-hating rascals we've come to love, and Drew Brees is still running the show. This week looks to be an easy one as New Orleans takes on Brett Hundley and the Packers — a matchup about as intimidating as Eli Manning at Fight Club.
Prediction: New Orleans 28, Green Bay 14
Jacksonville Jaguars vs. Indianapolis Colts
I'm going to stop saying "the Jaguars" when talking about how well this team is playing because it's really not the whole team playing well. It's just Leonard Fournette. Marqise Lee, the leading wide receiver, has only totaled 291 yards. Blake Bortles has only thrown for 1068 yards, eight touchdowns and five interceptions. But amongst this buffet of mediocrity is Fournette, a hard-running-nightmare-inducing-tackle-proof rookie that has already totaled 596 yards and six TDs through six games. It'll be all about the ground game in a quarterback matchup that's sure to have Colin Kaepernick screaming at his television.
Prediction: Leonard Fournette 21, Indianapolis 17
Arizona Cardinals vs. Los Angeles Rams
Adrian Peterson is back, folks. The 32-year-old made a statement in his Cardinals debut, running for 134 yards and two touchdowns on a supersized 26 carries as Arizona squeaked out a 38-33 win over Tampa Bay. The Cardinals look like an entirely different team with Peterson in the mix, and you can expect that to continue as they take on a Rams team whose swagger seems to come and go like a pair of jean shorts.
Prediction: Arizona 23, Los Angeles 20 
New York Jets vs. Miami Dolphins
The Jets may actually have something here. New York sent the NFL into a doomsday-like state of chaos last week when it got out to an early 14-0 lead against New England. Of course, everybody emerged from their bunkers when the Patriots ultimately came back for the 24-17 win, but credit still needs to be given where it's due. The Jets are no longer a free win, and Miami is about to find that out the hard way.
Prediction: New York 20, Miami 13
Dallas Cowboys vs. San Francisco 49ers
The Cowboys are locked and loaded for this Sunday. Ezekiel Elliott managed to delay his suspension once again, meaning the 49ers are about to get trampled like Peyton Manning at The Running of the Bulls. Give me Dallas in a high-scoring affair.
Prediction: Dallas 34, San Francisco 28
Baltimore Ravens vs. Minnesota Vikings
With Aaron Rodgers likely out for the season, the NFC North is wide open. The nagging knee injury to Sam Bradford continues to be a problem, but Case Keenum should be able to lead his team to the win against a Ravens squad that epitomizes what it means to be mind-numbingly average.
Prediction: Minnesota 24, Baltimore 17
Cincinnati Bengals vs. Pittsburgh Steelers
If only Cincinnati's running backs could avoid tacklers like Ezekiel Elliott avoids suspensions. The Bengals rank 28th in the league in rushing yards this season (420), and they'll face an uphill battle when they take on a Steelers defense that held Kareem Hunt to a season-low 21 yards on the ground.
Prediction: Pittsburgh 28, Cincinnati 16
Seattle Seahawks vs. New York Giants
The Giants showed signs of life in their first win of the season, heading to Denver and taking down an above-average Broncos squad that's borderline elite at home. Orleans Darkwa ran for 117 yards on 21 carries in the 23-10 victory, and the G Men will need a lot more of that as they take on Seattle in a game that figures to be a ground-and-pound game. I'll take the Seahawks in this one, but New York has a real chance to turn some heads.
Prediction: Seattle 27, New York 20
Denver Broncos vs. Los Angeles Chargers
Speaking of Denver, how on Earth did the Broncos lose to a Giants team that's about as competitive as rookie Tom Brady at a body builder contest? Denver failed harder than anyone who's ever purchased the jersey of a Cleveland Browns quarterback. Shame on them. Give me the Chargers in a spite-fueled prediction that I'll most likely regret tomorrow morning.
Prediction: Los Angeles 24, Denver 21
Atlanta Falcons vs. New England Patriots
I don't know what to do with New England. Every bone in my body is telling me to go with the Patriots in this one. Tom Brady is still the GOAT, Matt Ryan is playing like he's been possessed by the spirit of Ryan Leaf, etc. But the reality is that both teams are a shell of their former selves, and I'm essentially just looking for the lesser of two evils. That seems to be New England, but not by much.
Prediction: New England 31, Atlanta 28
Washington Redskins vs. Philadelphia Eagles
The Eagles allow the least amount of yards per run (3.5) in the league, and that spells nothing but bad news for Rob Kelley and company. Kirk Cousins will find himself in a shootout with Carson Wentz, and he has a better chance of beating James Harrison in an arm-wrestling contest.
Prediction: Philadelphia 24, Washington 21