By: Justin Martinez (@JTheSportsDude)
Week Eight Recap
Record: 9-4
Biggest stroke of genius: Taking Pittsburgh on the road
Biggest regret: Expecting points from Miami

Could I have done better in my predictions last week? Yes. Is it foolish to promise to go 13-0? Probably. Have I learned my lesson? Of course not.
My instincts are telling me that I can do the impossible this week: go a perfect 13-0. Sure, my instincts have led me astray in the past. There was the fedora incident of '09, the Robert Griffin III hype-train of 2012 and the Lil Pump phase of last week, but this time is different.
I've done my research, crunched the numbers and Tebow-ed alone in my room for three hours straight. The result: my predictions for week nine of the NFL.
Buffalo Bills vs. New York Jets
Apologies for starting your day with a photo of Kelvin Benjamin in an unusual pose, but what's a writer to do when he wants to talk about a player that just got traded? Buffalo acquired Benjamin on Wednesday for a quarter-pounder with small fries and no drink, filling the void left behind by Sammy Watkin's departure. The Jets will surely focus on stopping LeSean McCoy on the ground, providing a perfect opportunity for Benjamin to break free in his Bills debut.
Prediction: Buffalo 17, New York 14
Atlanta Falcons vs. Carolina Panthers
I feel like I'm sinning every time I place trust in Atlanta. The Falcons aren't a good team. They'll be fighting just to make the playoffs, and another trip to the Super Bowl is about as likely as Odell Beckham Jr. and Josh Norman going out for mojitos at Rainforest Cafe. Despite this, I still think the Falcons can win this week. With Benjamin no longer in Carolina, Cam Newton just won't have the firepower to best the Falcons. Atlanta will squeeze one out, but that's not saying much.
Prediction: Atlanta 23, Carolina 20
Indianapolis Colts vs. Houston Texans
When I chose this image, I did it because I wanted to talk about the incredible play of DeAndre Hopkins last week. I wanted to make my usual wild analogy after the stud posted a monstrous 224 yards and one touchdown in Houston's 41-38 loss to Seattle, but there's a more urgent matter to discuss: his shorts. Just look at the photo. The man cut his pants and made them into shorts! Why, DeAndre? Were you not provided shorts by the team? Is the cutting of the pants symbolic of some greater world issue? We need answers! Either way, Hopkins could strut out in a pair of bell-bottoms and still rip the Colts defense to shreds. Expect Houston to dominate.
Prediction: Houston 38, Indianapolis 10
Cincinnati Bengals vs. Jacksonville Jaguars
As great as Leonard Fournette is, the Jaguars aren't going anywhere until the receiving core starts doing its part. Blake Bortles has about as many options as a vegan at a steakhouse, though, so Allen Hurns is really the only answer. The young wideout needs to start producing if his team really wants to make a push for the playoffs, and that starts with a matchup against Cincinnati.
Prediction: Jacksonville 13, Cincinnati 10
Tampa Bay Buccaneers vs. New Orleans Saints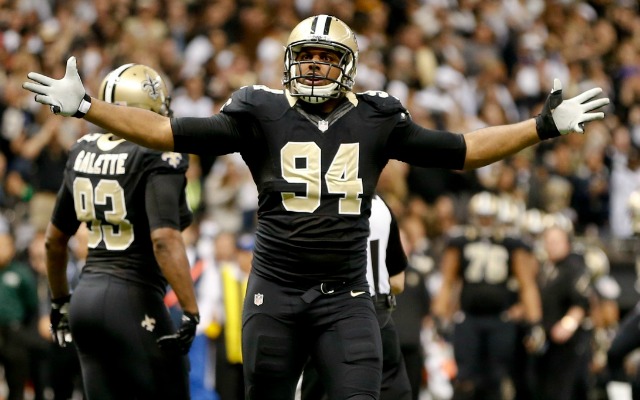 Don't sleep on New Orleans. After getting out to an 0-2 start on the season, the Saints have erupted for five-straight wins, averaging 30.4 points per game in the process. But here's the M. Night Shyamalan twist: New Orleans is the top-half of the league on defense. The Saints are 12th in the league with 21 points allowed per game, a category they've finished in the bottom-five of for the past three seasons. New Orleans isn't a team you want to run into right now, and Tampa Bay is in for a rough road match.
Prediction: New Orleans 31, Tampa Bay 20
Los Angeles Rams vs. New York Giants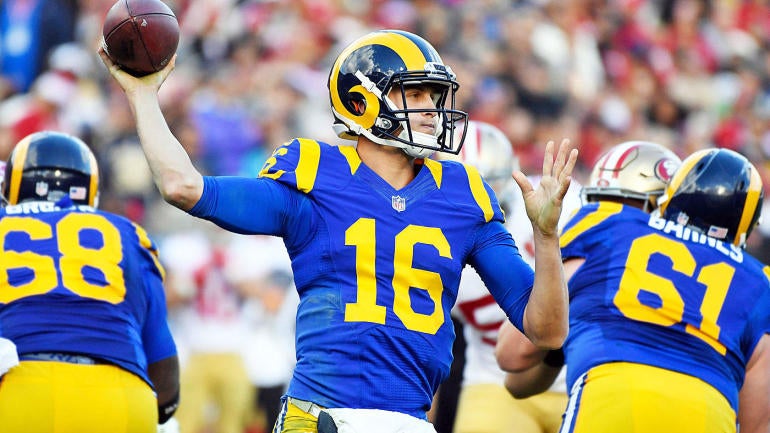 The Rams are fresh off a bye week and ready to take on a Giants squad that's struggling harder than Nick Saban on SNL. Todd Gurley should have no trouble lighting the New York defense up on the ground, and Jared Goff continues to improve through the air. This one won't be pretty for the Giants.
Prediction: Los Angeles 35, New York 14
Denver Broncos vs. Philadelphia Eagles
I'd be smiling too, Jay. Ajayi pulled a reverse Fresh Prince, packing up his bags and heading to Philadelphia in a trade that makes Charles Ponzi look like an amateur on Draft Kings. Sure, Ajayi isn't quite the same back that dominated the league last season, but he'll surely benefit from running behind one of the best offensive lines in the game. Philadelphia is already the hottest team in the NFL, and this move adds padding to its only Achilles heel. Expect them to trounce Denver.
Prediction: Philadelphia 30, Denver 13
Baltimore Ravens vs. Tennessee Titans
The Ravens came out of nowhere last week with a 40-0 beatdown of Miami. Unfortunately, Baltimore lost Joe Flacco thanks to a dirty play by Kiki Alonzo that even Ndamukong Suh would call "a bit too much." Flacco is expected to start this week, but I'd be shocked if he played at 100 percent. Tennessee is the safe pick here.
Prediction: Tennessee 21, Baltimore 20
Arizona Cardinals vs. San Francisco 49ers
Arizona is a harder book to read than the entire Twilight series. The Cardinals looked revamped and dangerous in Adrian Peterson's debut two weeks ago, but their 33-0 loss to the Rams last week is a real head-scratcher. Luckily, San Francisco is up next on the schedule, and that's a bigger no-brainer than Marshawn Lynch at the one-yard line (I'm looking at you, Pete Carroll).
Prediction: Arizona 17, San Francisco 7
Washington Redskins vs. Seattle Seahawks
Have yourself a quarter, Jimmy Graham! The Seahawks mounted a miraculous comeback to defeat Houston last week thanks to a pair of fourth-quarter touchdowns by Graham to seal the deal. Seattle's offense is finally starting to click, and that's bad news for Washington. The Redskins have lost three of their past four games, and they're in more trouble than Future without Autotune.
Prediction: Seattle 34, Washington 24
Dallas Cowboys vs. Kansas City Chiefs
Pennywise wasn't the only clown giving out scares this Halloween, as Roger Goodell finally managed to enforce Ezekiel Elliott's six-game suspension. The loss is the final nail in the coffin for a Cowboys squad that's already been struggling so far this season. Now Dallas must host a Kansas City team that's desperate to get its season back on track. Expect Alex Smith and the Chiefs to put on a show in Jerry's World.
Prediction: Kansas City 28, Dallas 17
Oakland Raiders vs. Miami Dolphins
Miami pulled a Nickelback on Thursday, completely disappearing from the spotlight in a shameful 40-0 loss to a Ravens squad led by Ryan Mallet. Now the Dolphins must head to Oakland to take on a Raiders offense that can explode for 40 points of their own. Translation: Good luck, Miami.
Prediction: Oakland 27, Miami 10
Detroit Lions vs. Green Bay Packers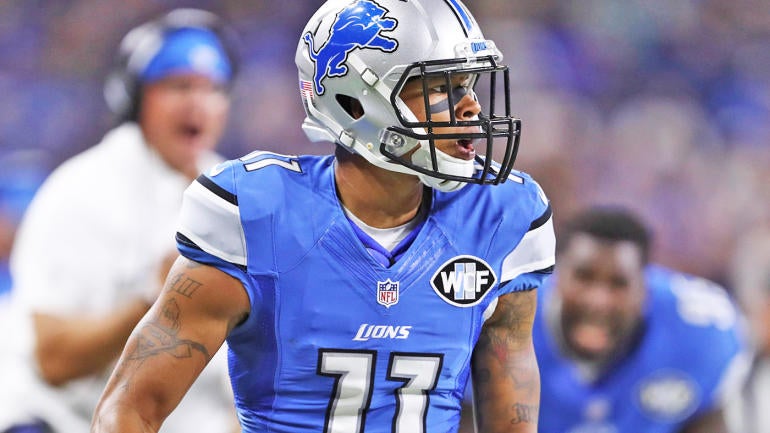 The Lions won't have to worry about another Hail Mary miracle against the Packers this week as they essentially take on Destiny's Child minus Beyonce. The injury to Aaron Rodgers is a back-breaker for Green Bay, and Detroit will snap its three-game losing streak on the road.
Prediction: Detroit 24, Green Bay 14