By Justin Martinez (@JTheSportsDude)
Don't worry guys, I'm back.
Apologies for missing Week 10. I told my assistant to remind me to write it up, but then I remembered I don't have an assistant and I run this site entirely on my own.
Anyways, that's enough about my incompetent staff. You're here for predictions, and I've got you covered. Here are my picks for Week 11 of the NFL.
Tennessee Titans vs. Pittsburgh Steelers
Respect Juju! The rookie wideout has recorded 290 yards and two touchdowns in the past two weeks. No, that's not a typo. Pittsburgh can do no wrong right now, and Tennessee is in more trouble than Marshawn Lynch at a library.
Prediction: Pittsburgh 28, Tennessee 17
Detroit Lions vs. Chicago Bears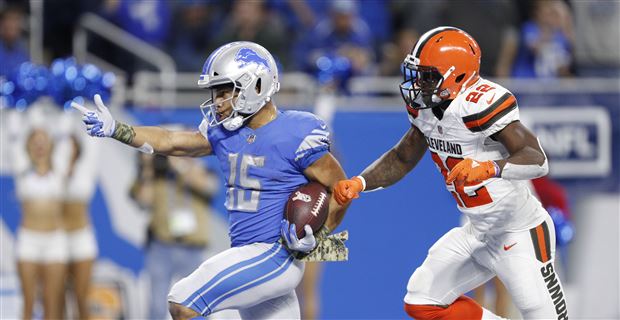 The Lions were almost caught snoozing in week 10, duking it out with Cleveland before eventually getting the 38-24 win. Fortunately, the Bears can't beat an unarmed punching bag, and Detroit should cruise to a win.
Prediction: Detroit 28, Chicago 13
Baltimore Ravens vs. Green Bay Packers
The Ravens are always the last team I'll write about when working on these articles, and can you blame me? Baltimore is about as exciting as Alex Smith during his free time, but it doesn't take much to defeat Brett Hundley and the Packers.
Prediction: Baltimore 21, Green Bay 14
Jacksonville Jaguars vs. Cleveland Browns
Will the real Leonard Fournette please stand up? The rookie sensation has gone silent over the past month after missing a game due to a sprained right ankle, having a bye week, being suspended for another game due to missing team photos and then posting an abysmal 33 yards on 17 carries last week. Long story short: Fournette is due for a big game, he'll be going up against a Browns defense that's more incompetent than Odell Beckham Jr. on Jeopardy. Stand up, Fournette.
Prediction: Jacksonville 28, Cleveland 20
Arizona Cardinals vs. Houston Texans
Oh boy. Do I want to go with Houston (minus DeShaun Watson) or Arizona (minus half its team)? It's a real Sophie's Choice, but I'm going to give the unconfident nod to the Texans in a game that'll have as many viewers as an episode of Caveman. Yes, that was actually a thing.
Prediction: Houston 20, Arizona 10
Los Angeles Rams vs. Minnesota Vikings
If you would've told me I'd be looking forward to a Rams and Vikings matchup in week 11, I would've said you were crazier than a guy who enjoys Caveman. Okay, that's enough failed sitcom references for this week, but I actually am looking forward to this game. The Vikings are sneaky good, and Adam Thielen is third in the league in receiving yards (793) behind only Antonio Brown (882) and DeAndre Hopkins (803. The difference is the emergence of Rams wide receiver Robert Woods though. Woods has posted 241 yards and four touchdowns in the past two games alone, and he forces defenses to respect the passing game rather than zeroing in on Todd Gurley. The Rams are legit, and I'm going with them in what'll be a barn burner.
Prediction: Los Angeles 35, Minnesota 28
Washington Redskins vs. New Orleans Saints
Mark Ingram is looking like a new man since the departure of Adrian Peterson. The Heisman Trophy winner posted a monstrous 131 yards and three touchdowns in the win over Buffalo, extending New Orlean's win streak to five. Meanwhile, the Redskins have been struggling more than the Browns front office during the trade deadline. The Saints are a real threat to come out on top in the NFC, and they'll topple Washington.
Prediction: New Orleans 27, Washington 17
Kansas City Chiefs vs. New York Giants
The Giants lost to the 49ers, man.
Prediction: Kansas City 31, New York 14
Tampa Bay Buccaneers vs. Miami Dolphins
The Buccaneers and Dolphins will meet on Sunday in a game that was delayed in the first week due to Hurricane Irma. Both squads have struggled this year, but the edge goes to Tampa Bay for having something Miami doesn't: A quarterback. Jay Cutler is the type of player I use in analogies when I want to insult another player. Sure, Jameis Winston is no Tom Brady himself, but he and Mike Evans are plenty capable of ripping the Dolphins secondary to shreds.
Prediction: Tampa Bay 24, Miami 13
Buffalo Bills vs. Los Angeles Chargers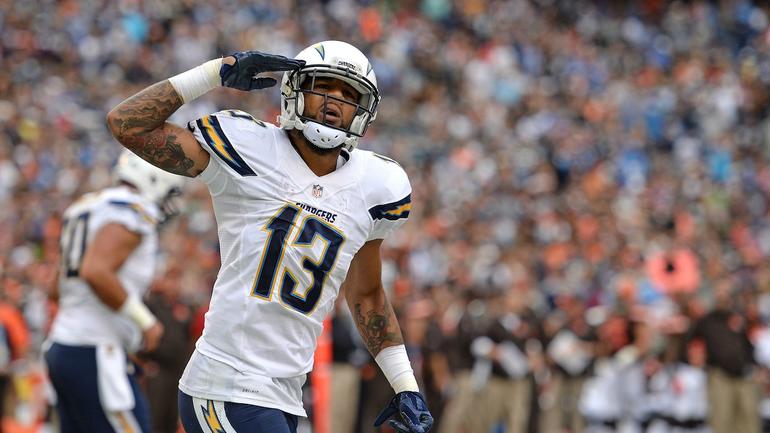 The Tyrod Taylor in Buffalo fiasco is a lot like a relationship in The Bachelor. It's cute for a while, but we all know it's just a matter of time before they split. That moment inched a bit closer on Wednesday when the Bills announced they'd be starting Nathan Peterman over Taylor for the upcoming game against the Chargers. Although the move could spark a change in the team, it won't be an overnight switch. The Chargers should be able to take advantage of Buffalo's ensuing chaos and get the win.
Prediction: Los Angeles 20, Buffalo 17
Cincinnati Bengals vs. Denver Broncos
Remember when the Broncos were 2-0? Remember when people were beginning to think Trevor Siemian was legit? Yea, that's all over now. Denver has since lost five of its last six games, and the No Fly Zone has been allowing more flights than United Airlines. Still, the Broncos can beat Cincinnati, right? It's not a lock, but the home crowd at Sports Authority Field should be enough to lift the Denver to an ugly win.
Prediction: Denver 14, Cincinnati 10
New England Patriots vs. Oakland Raiders
Es lit, muchachos. The Patriots and the Raiders will be exchanging helmets for sombreros on Sunday when they face off in Mexico City. New England enters the match hotter than a bowl of jalapeños with no drink, and Tom Brady should expose the a struggling Oakland defense that's allowed a total average of 361 yards per game.
Prediction: New England 34, Oakland 27
Philadelphia Eagles vs. Dallas Cowboys
This won't be pretty. The Eagles are the best team in the league by a mile, and a Cowboys squad without Ezekiel Elliott is as effective as N Sync minus Justin Timberlake. Carson Wentz and the Eagles offense will impose their will on a shaky Dallas defense, and this one will be a laugher.
Prediction: Philadelphia 35, Dallas 24
Atlanta Falcons vs. Seattle Seahawks
I'm not buying it, Atlanta. You may have defeated Dallas in a commanding 27-7 beatdown, but I still know who you are. The run game isn't as dynamic as before, Matt Ryan has dropped off harder than ILoveMakonnen and the losses to Miami and Buffalo are shameful. Seattle is 3-1 at home this season, and Doug Baldwin is on pace to surpass 1,000 receiving yards for a third-straight season. Give me the Seahawks on Monday night.
Prediction: Seattle 30, Atlanta 20